"It is vital that you always believe in your dreams and your ability to achieve everything you want," GoldenRace owner and founder Martin Wachter said in an interview with Economy Today magazine.
"It is vital that you always believe in your dreams and your ability to achieve everything you want," GoldenRace owner and founder Martin Wachter said in an interview with Economy Today , adding: "GoldenRace is the largest software company virtual sports in the world ". Mr. Wachter, who has focused on the launch of GoldenRace in Cyprus, talks about his company, his career and GoldenRace's presence in other countries and explains what virtual sports are.
When was GoldenRace founded, what services does it provide and what were the most important stations in its path?
I founded GoldenRace in 2006. We provide virtual sports and betting solutions and the most important milestones in the company's course are: market leaders in most of the world, having revolutionized the market with innovative products (virtual football leagues) – which are the most popular virtual games in the world – and processing more than 15 million tickets a day. In addition, more than 50,000 stores operate with GoldenRace software and more than 400 websites are powered by the company's online and mobile solution. But not everything came easily or quickly. The beginning was difficult and required a lot of hard work and confidence to get to where you are now.
When is the start time of your work and what is the cost of the investment?
We do not yet know the exact date of commencement of operations in Cyprus or the total cost of the investment, as it depends on various factors, such as the conditions set by the gambling authorities and the time required to meet them.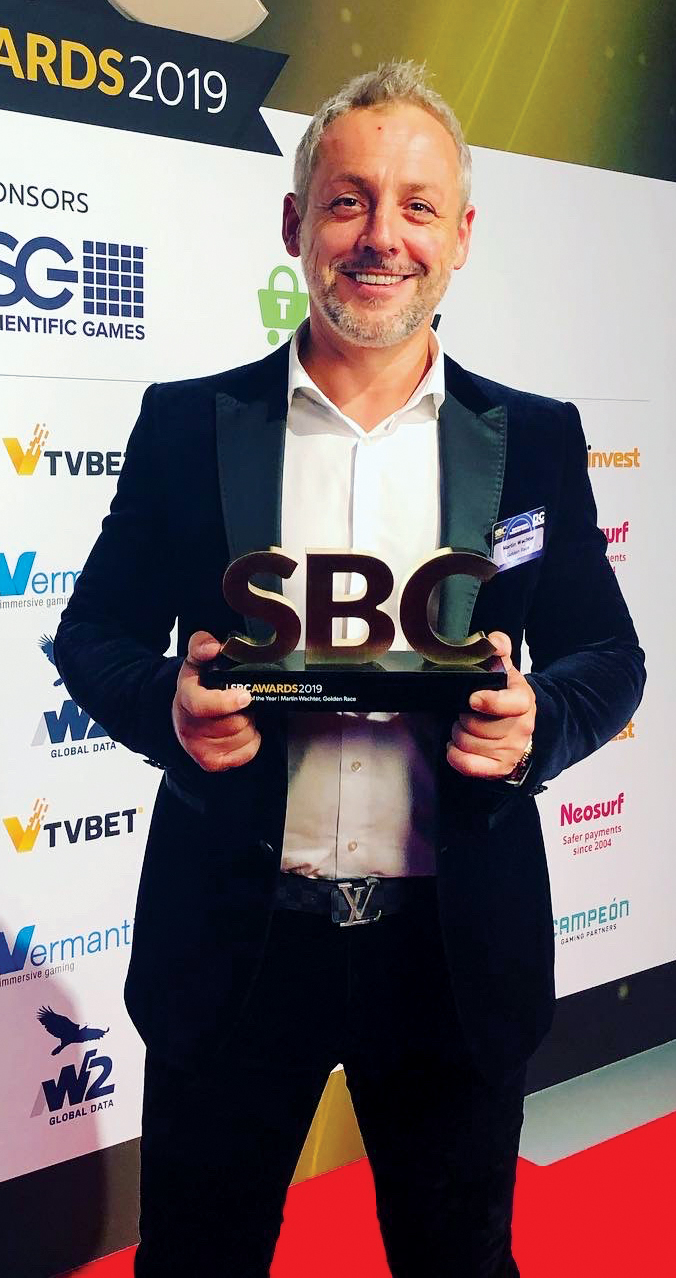 Cyprus does not yet have the legal framework for virtual sports, which is of course in the works. Have you submitted any application for licensing of your works in Cyprus?
As you may know, virtual sports are regulated in many EU countries, including the most developed economies. The New Strategy of the National Betting Authority is ambitious in the modernization of the industry and is the perception that virtual sports are considered an integral part of the modernization process, enhancing the development of the industry and providing new high-tech jobs. When the legislation adapts to these new conditions, GoldenRace will proudly become involved as a world leader offering its Cypriots and the Cypriot economy its experience and know-how.
As a self-employed entrepreneur, what difficulties did you face at the beginning of your career and what factors contribute to a successful career?
The biggest challenges were financial resources and experience. First, because it was not funded by banks or investors – we could only spend what we had. The second, because he had to learn everything from scratch. The main factor that contributed to our success was that we never gave up, even when we encountered many obstacles, and it took years to start earning a reasonable income. This is an example of how vital it is to always believe in your dreams and your ability to achieve everything you want. Follow your bliss and stop when it ends.
GoldenRace is a leader in other countries as well. What are the main markets in which you are active?
We have a strong presence in several markets thanks to our partners, the hard work of the sales team and our impressive products. The main markets in which you operate are Europe, Africa and Latin America. You are world market leaders in pre-recorded video sports play and virtual football league play. You are leaders in Italy in the virtual football championship, in Latin America and in Africa. Especially in Africa, 8 out of 10 virtual bets are placed via GoldenRace. The market share in regulated markets is always at least 80%.
OUR GOALS
What goals have you set for the Cypriot market?
The main goal is to become market leaders in Cyprus as well and to create a suitable group in the country, hiring locals to run the business. As I live in this beautiful country, I will personally confirm that everything will be perfect for this market and that we will give something back to the country.
What does the product range offered by GoldenRace include?
High quality virtual sports, from the most popular virtual football in the industry, to horse racing, greyhound racing, motorcycling … We also have two innovative instant sports: Real Fighting, which is the only game in the market. , and 3×3 Basketball, which introduces betting options into the game and is the only virtual sport in cash-out mode. And of course solutions in all channels (omni-channel) for the easy integration of all our products, with zero learning curve and with key innovations in the industry, such as integrated backoffice and server.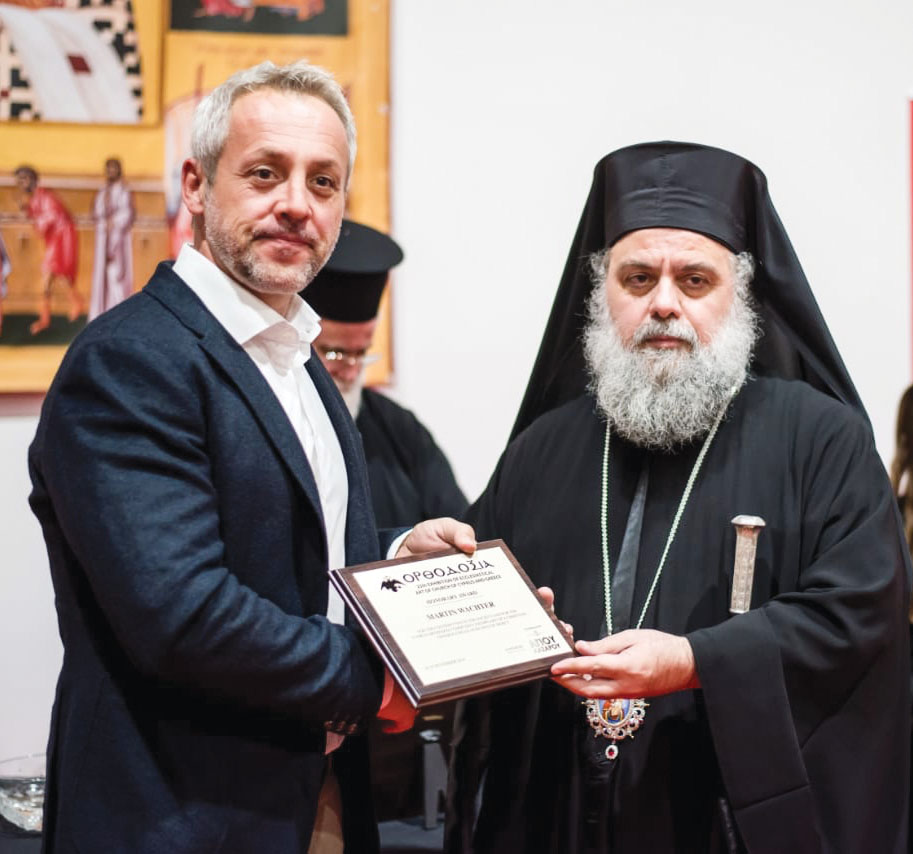 On which axes will your strategic plan move?
I have a strong team of talented experts who enjoy what they do and want to get better and increase the value of the company every time. They are sure that they have already done all the research to learn how to impress Cypriot users and players. Always innovating and improving our products and solutions. It is also very important to listen to the needs of our customers, so we adapt our games to different players, because each country has different tastes in gambling, preferences and contrasts, depending on the geographical and cultural background. Finally, being personally in the place where you operate, talking to people and having a close relationship helps a lot in becoming known and trustworthy.
WHY IN CYPRUS
What factors contributed to choosing Cyprus for your investment?
Cyprus has been Ios' home for 15 years. I visited the country for the first time in 2007 and I liked Pseros and the people. I believe that this business in Cyprus can attract tourists from the rest of Europe who enjoy betting, such as citizens of the United Kingdom and the Commonwealth of Independent States, who are already familiar with these types of toys.
Due to the pandemic, many sports events were suspended, which affects the betting companies. In your case, what was the result of this crisis?
Of course, we were affected, in part, by the closure of retail in many countries, but because virtual sports never stop and, thanks to the focus on the internet, you continue to operate and grow 74% online, Golden Tickets sold only in March 2020. Virtual sports are a very useful tool for betting companies, helping them to earn more and more consistent income, especially to cover costs and save the year when real sports were not available. . Betting companies, like any other industry, need human resources, so we must not forget that if you are just offering sports betting without actually doing sports for weeks, employees may lose their jobs. It's good to have an alternative that will help the business.
THE CYPRIOT PLAYERS
The rapid development of technology, combined with the pandemic, have accelerated all kinds of online activity. At the local level, have you conducted any research on whether Cypriot players are familiar with virtual sports?
I came to Cyprus because of virtual sports. When I came, in 2007, I started installing virtual sports, so GoldenRace is already known to the public of the country. They enjoy the games and we know 100% what the game must be like to be successful in Cyprus.
There are other betting companies operating in Cyprus. How easy or difficult is it to enter this market?
Starting a new market is always difficult, but we know most betting companies in Cyprus. Some of the international companies are already working together in other countries, so you can be sure that most of them will be happy to work with GoldenRace in this market.